Dodge Grand Caravan For Sale
Dodge Grand Caravan For Sale
Free up-front credit approvals and trade appraisals
Easy, Hassle Free Purchase Experience - "Zooom" into one of our Dodge Grand Caravans for Sale!
Quality departments to get you the results you deserve
Make us your next dealership - Murray Dodge Ram in Morden and Carman
We want you to have a shopping experience that changes the way you look at dealerships, and ask that you join us at Murray Dodge Ram Pembina Valley and meet our experts who are ready to provide you with the care and the advice that connects you with the right Dodge Grand Caravan for sale to match your needs on the road. This exceptional line of vehicles has continued to offer drivers the options and the features to earn itself the title of being Canada's best-selling minivan for over 30 years.
With a huge assortment of packages and trim levels, you can expect to find what you're looking for at the Murray Dodge Ram Pembina Valley store - simply let us know what type of driver you are and well as the features that you expect on your next vehicle and we'll get right to work narrowing down the options until we connect you with the Grand Caravan that makes you feel great about every adventure ahead. We can't wait to help you when you reach out to us or stop by one of our stores located at 220 Stephen Street in Morden or 222 4th Ave. SE, Highway 3 East in Carman, Manitoba. Let's find you a Dodge Grand Caravan for sale you deserve to drive, today!
A Great Selection of Dodge Grand Caravan Models for Sale
Finding the right Dodge Grand Caravan for sale to match your driving habits should be fun - with information provided to help you make the choices that connect you with the right vehicle simply and easily. When you work with the team at Murray Dodge Ram Pembina Valley you'll have experts at the ready to inform you about the ins and outs of what gives each Grand Caravan their personality and sets them apart. Then, it's a matter of test driving them until you feel like you've met your match.
This is vehicle that's earned its acclaim and includes features such as Stow 'N Go seating to make reorganizing the inside easy for more stuff, people, or a mixture of the two. The good news keeps on coming with the Grand Caravan, especially when you look under the hood and realize that you have the power of the award-winning 3.6-litre Pentastar VVT V6 engine that adds best-in-class towing to the long list of reasons to choose the Grand Caravan. Find your model today at Murray Dodge Ram Pembina Valley!
Superior Features on a Superior Minivan
There's a reason the Grand Caravan has been the go-to minivan for families for over 30 years - including the fact that it comes with over 55 safety, security and technology features, you'll have to worry less and, instead, get back to the heart of what makes driving the type of experience that you deserve. Add to all of this all the modern models available and you can be sure that you're going to find more reasons to get out and explore with this amazing vehicle.
The Exceptional Grand Caravan
We mentioned earlier that the Grand Caravan comes with an impressive towing capacity, but we didn't give you the exact figures - so, how about learning that when you drive a Grand Caravan that you'll be able to bring along whatever you might need thanks to a best-in-class 1,633 kg towing capacity. We're certain that if you're looking for a minivan that you've come to the right place with Murray Dodge Ram Pembina Valley.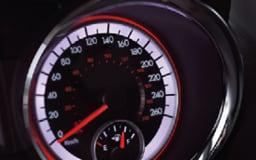 The Powerful 3.6L Pentastar V6 Engine
Best-in-class is what the Grand Caravan is all about - equipped with three-time winner of Ward's '10 Best Engines' award Pentastar VVT V6 engine, you'll get around with ease thanks to 283 horsepower and 260 lb-ft of torque, means that you have everything you need to head on adventure and return with the confidence that makes driving all the more fun. Find your model with us today!
Fuel-Efficiency that Makes a Difference
When you select a Grand Caravan you will be pleased to note that on top of the power that the Pentastar offers that you'll also enjoy an impressive fuel economy. At a rate as good as 9.4-L/100 km highway fuel efficiency, added to the fact that at just 13.7-L/100 km city, this is one of the most fuel-conscious vehicles in its segment! Visit our store or check out our inventory online and let's find you the right Grand Caravan for your needs!
The Superior Dealership Experience at Murray Dodge Ram Pembina Valley
A modern dealership experience is what you can expect when you choose to work with the team at Murray Dodge Ram Pembina Valey. Located conveniently 35 minutes from Winnipeg at 222 4th Ave. SE, Highway 3 in Carman or 220 Stephen Street in Morden, Manitoba, you'll enjoy the benefits and professionals that come standard for clients that want more out of their next automotive experience.
We are proud to offer a full set of services, ranging from parts and maintenance to repairs and financing. Join us from 8:00 AM to closing at 6:00 PM, Monday to Friday, and 8:00 AM until 5:00 PM on Saturdays and let's work together to find you the results you deserve. Contact us today through our online form or by phone at 1 (888) 479-5664 for Morden or (204) 745-2888 for Carman or stop by and get to know your next dealership home!